Just had to post … We have two labradoodles and my parents have a dachshund. So funny!
GoFundMe
We would love to have your financial support as we continue our vital ministry with the students of Eastern Washington University. Please help us in our GoFundMe campaign.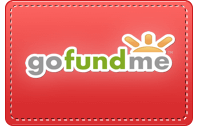 Fall Picnic
Come join us at Manito Park on Sunday, October 4 for a back to school picnic and opportunity to pledge your support for Lutheran Campus Ministry! Go to the Upcoming Fundraisers tab above and follow instructions.
Happy Summer!